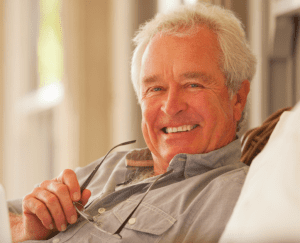 Patients with dentures or perhaps a dental bridge are used to the extra maintenance these devices require. These devices can slip or cause trouble with speech, making you constantly aware of their presence. These methods should help you discuss with your dentist whether dental implants are a good fit for you.
Call our Jarrettsville dental office today at 410-692-6132
Today's dental implants are designed to not only preserve bone, but also to stimulate the natural growth of bone. Traditional dentures can slip out of place or even fall out making it challenging to pronounce some words and speak clearly. Dental implants act much like regular teeth, so you could avoid the issues associated with dentures.
If you simply have one or two teeth needing replacement, your dentist may suggest a mini implant. They're also used for patients with traditional dentures who require more support to prevent slipping or aid in speech. Dental implants are permanent solutions that don't require intensive of care to maintain. Unlike dentures and bridges, implants do not have to be replaced every ten years.
Modern dental implants are incredibly bendable and extremely long lasting. Your dentist can replace one or many teeth with these implants. Single teeth can also be permanently replaced using dental implants. With the help of your dentist, you can now use implants instead of traditional dentures.
Dental implants can improve your looks in so many ways – not just giving you beautiful new teeth. Much of the skin sagging associated with age is actually a result of missing teeth beneath the skin; dental implants prevent this sagging from the source and keep you looking young. Your face will look as it did when you had your own teeth, after you have implants installed. A bright, complete smile may also boost your appearance and confidence as you age.
The key advantage of having dental implants anchored into your mouth is that they hardly fall off or slip out at any embarrassing moment. You could clean dental implants much like you would your real teeth. Follow a traditional cleaning routine of brushing and flossing and they are going to continue to look awesome.
Dental implants are placed on a neutral metal rod that is specifically devised to interact with the human body without resulting in any complications. The rods bond with your jaw and maintain a strong connection. When the dental implant is complete, and the false teeth have been mounted to the metal rod, your smile will look as natural as ever.
Many people are inclined to have confidence problems when they start losing their teeth. Missing teeth can hurt your appearance and your attitude. Gaps in your teeth can affect your social interactions. You can end up lonely and isolated because you're too embarrassed to smile. These generally are issues that dental implants can avoid. Dental implants will help solve these issues because you could have an attractive smile again.
Call our Jarrettsville dental office today at 410-692-6132