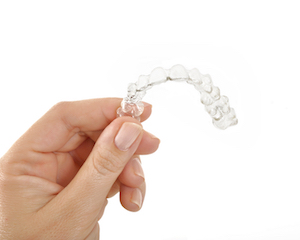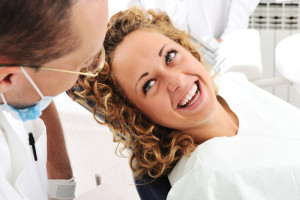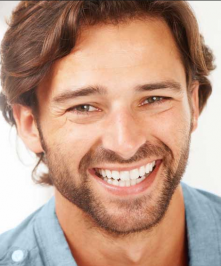 Having a beautiful, healthy smile gives you confidence in all you do. Whether you have a job where you work with clients face-to-face or an active social life and want to feel great about the way you look, at Jarrettsville Family Dental, we offer cosmetic solutions to give you the smile you have always wanted!
For many people, crooked teeth are embarrassing and uncomfortable. They can make dental hygiene difficult and create challenges when it comes to dental restorations. For many adults, however, the idea of traditional metal or ceramic braces is not such an appealing option!
For patients seeking an alternative to traditional orthodontics, Dr. David Stern's dental clinic in Jarrettsville offers Invisalign clear braces to improve the alignment of your teeth without the need for unsightly braces.
Dr. Stern will perform an orthodontic evaluation to determine if you are a good candidate for Invisalign. If you could benefit from this innovative way to move teeth, he will take impressions and create a treatment plan to accomplish your goals for the comfort, function, and appearance of your smile.
We will send your treatment plan, along with your impressions to a dental lab where they will create your clear, custom Invisalign orthodontic aligners. Dr. Stern will discuss your treatment time and cost so there are no surprises. Typically, we recommend that you wear your aligners for approximately two weeks and then trade them in for the next in the series.
Regular orthodontic exams will help us ensure that your treatment is timely and accurate. Compliance is essential to your treatment! Wear you trays and only remove them to clean your teeth, to eat, or when you drink hot beverages.
Health Benefits of Dental Implants
Dental implants look attractive, but their benefits go beyond simple appearances. Because they mimic your natural teeth, they also help you retain precious bone. Tooth loss typically leads to bone loss. Dental implants stimulate bone regeneration and assist in maintaining your facial structure and the stability of your remaining teeth because a replacement tooth feels natural to the body.
In addition to bone retention, dental implants prevent your natural teeth from drifting toward the gap in your smile, which protects your bite.
Benefits of Invisalign over Traditional Orthodontics
The main benefit patients enjoy is that Invisalign is completely clear, so most people will never notice you are undergoing orthodontic treatment. Additionally, Invisalign is comfortable – no rough edges to cause sore spots on the inside of your cheeks.
Invisalign is effective for cosmetic dentistry as well as other orthodontic issues such as overlapping teeth, overbite, under bite, and overcrowding. By addressing the appearance of your smile, you can enjoy many health benefits, as well. Properly aligned teeth are easier to keep clean and should you require a restoration, it will be easier and more effective when your teeth are in proper alignment.
Why wait one minute longer to have a gorgeous confident smile? At our Jarrettsville, MD dental office, we offer reliable results and exceptional patient care.
Contact Us to Learn More about Cosmetic Dentistry
You will never know what is possible until you ask! Dr. Stern will listen to your concerns and provide all of your treatment options so you can enjoy a healthy and attractive smile.
Call us today to schedule an orthodontic exam for your invisalign at Jarrettsville Family Dental!