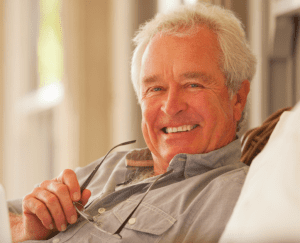 If you currently wear a dental bridge or traditional dentures, maybe you have become used to the challenges they present. If they slip at unexpected time, it will be advisable to consult a dental implant dentist. You should consider whether getting dental implants may be a better decision.
Call our Jarrettsville dental office today at 410-692-6132
The more experienced your dentist is with dental implants, the better he or she will have the ability to take care of your problem. An experienced and well-trained implant specialist will amaze you with the quality of their work. When planning for your new implant, also consider the new technology constantly emerging in the dental world. There are a wide number of reasons to consider getting implants instead of dentures.
Nowadays, dental implants are really flexible and extremely durable. Implants can be used to replace your whole set of teeth, a row, or even just one tooth. Mini dental implants are use for the replacement of single teeth permanently and painlessly. Your dentist can also help you in supporting your traditional dentures.
The maintenance required for dental implants is much less difficult and time consuming than caring for dentures. Your implants can be kept healthy and looking their best using the same basic practices you use to maintain your own teeth. Your dental implant specialist can diagram any minor extra jobs you'll have to perform so concerning have a tendency to your implants.
Implants are mounted on a metal rod that stays put in your mouth. These rods bonds permanently with your jawbone to provide a connection that grows stronger over time. Once artificial teeth are placed over these rods, you'll look and feel as though you still have your old teeth.
Dental implants may need adjustments as your jaw shape changes as you age. Your dentist will probably be in a position to provide any minor services needed for this upkeep. As long as you care for your implants according to instructions given by your dentist, you can expect them to last for the rest of your life. It's definitely the very best alternative for permanent tooth replacement.
The lives of many patients have been greatly improved by dental implants, making it no wonder that it is now suggested over traditional dentures by many dental implant dentists. They may also make you look better — when they are properly installed, they'll look just like your natural teeth. They are stable because they are permanently fixed in your mouth. People with implants can eat and smile with confidence because, unlike dentures, implants won't slip or otherwise cause embarrassment in public.
Dental implants are a subtle solution because they mimic your natural teeth. Tooth loss in the elderly can have the same sagging face affect that comes with aging skin. Dental implants can improve this condition. When you have dental implants into your mouth, your face can hold onto the similar shape. And nothing is much more youthful than a glowing, confident smile.
Call our Jarrettsville dental office today at 410-692-6132