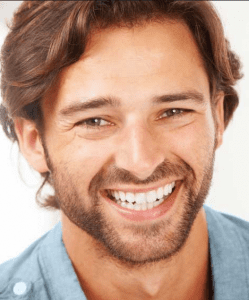 For crooked and dull teeth, cosmetic dentistry may just be the best solution available. Take advantage of the dentistry available to achieve that beautiful smile you would love. In recent years, dental technology has improved exponentially. Now is really the best time to fix your chipped or missing teeth before they cause additional problems.
Call our Jarrettsville dental office today at 410-692-6132
Cosmetic dentists offer numerous options to help beautify your smile. The simplest treatments include teeth whitening and inlays or outlays, which give your teeth a brighter, protected appearance. Composite bonding as well as dental veneers will help you save chipped or cracked teeth. Missing teeth or the need for comprehensive dental correction are perfectly doable with dental implants.
There're many different ways of beautifying your smile in the industry of cosmetic dentistry. Your teeth can be whitened and protected with inlays or outlays or tooth whitening. Others are experts at replacing a damaged tooth with a set of veneers or composite bonding. And dental implants offer a natural-looking solution for patients missing teeth.
Cosmetic dentistry is a specialization that can give you the smile you've always wanted, but never thought possible. A lot of these treatments are painless and you don't need to visit a dentist for many times. Cosmetic dentistry is a lot more affordable than it once was, and many dentists could allow you to make monthly payments that are comfortable for you. This means cosmetic dental procedures won't require you to drain your entire life savings.
Most cosmetic dental procedures take only one or two appointments with your dentist to be completed. If you had a tendency to have crooked teeth in the past, you will be compelled to have braces put on your teeth. They were uncomfortable and ugly and you did wear them for a year or two to ensure that they will be effective. But today, you could have your teeth fitted quickly and easily with porcelain veneers. Your veneers will look beautiful, they are painless to have put on and you'll love your smile.
Braces used to be the only way to treat misaligned teeth; painful and ugly, these metal contraptions necessary to be worn for up to two years to be effective. Now, veneers are becoming an increasingly popular solution, that is much faster and comfortable than traditional braces. Veneers can be used to even out your teeth and close up any gaps.
When you have a chipped tooth that's keeping your smile small, you might need to try composite bonding. The process entails insertion of a special material that looks like your natural enamel into the tooth. They can be molded to match the shape of your damaged tooth and look great. This method is capable of reforming a tooth that has been broken or harmed by decay.
Call our Jarrettsville dental office today at 410-692-6132