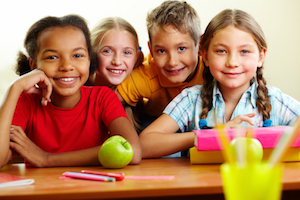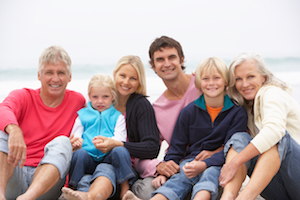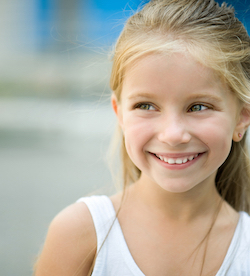 We cherish the youngest members of our Jarrettsville, MD community and encourage our patients to bring their children to our office for regular dental exams. We have a lot of experience as the go-to Jarrettsville pediatric dentists and we know the importance of starting dental care for your children early. According to the American Academy of Pediatrics, your child should have their first dental office visit by the age of one year. At this time, they probably have some of their baby teeth and can benefit from regular dental visits.
Your little one's first exam in our office will provide an opportunity to make sure their development is coming along properly. It also gives us a chance to work with you, the parent, on effective home care routines, what to expect as your child grows, and how to develop healthy oral habits.
By having this initial visit, we also help your little one become accustomed to the dental office. Since the sights and sounds will be new to them, it will be an exciting time filled with curiosity. We encourage you to take pictures while we welcome them on this special day!
Dr. Stern is our skilled and caring Jarrettsville pediatric dentist and he will spend time talking with you and (if your little one cooperates) perform an exam and demonstrate how to clean and protect your child's teeth. At this young age, we often recommend you hold your child during the appointment. This also gives them a sense of security so they realize that the dental office is a friendly place.
Creating a Positive Experience for Kids
We work well with children, and many of our team members are parents themselves. We want to create a happy, healthy foundation for your child's oral care, so we will always move at their pace, never pushing their limits of patience! Each child is different, and we will meet your child where they are, moving on to dental cleanings and x-rays only when they are ready.
Providing On-Going Dentistry as Your Child Grows
As your family grows and your child's needs change, we will gradually incorporate preventive treatments such as fluoride, sealants, x-rays, and orthodontic evaluations. Children change quickly, and our goal is to protect their health right from the start.
By staying on a regular schedule, we can help your little one avoid common dental conditions such as decay. Preventing dental problems allows them a head start when it comes to their health.
We know parents appreciate that we make dental visits fun for kids. We get them involved in their own care when they are ready and teach them about dentistry in a way they understand, while limiting anxiety and fear by having a fun, relaxed, interactive environment.
They love receiving a prize at the end of their appointment!
We Welcome Your Entire Family
From your children to your grandparents, we offer high-quality dentistry for patients of all ages and life stages. By welcoming families, and serving Jarrettsville as pediatric dentists and family dental care specialists, we support the health of our community and build long-term relationships that our patients truly value.
Give us a call today to schedule an appointment!