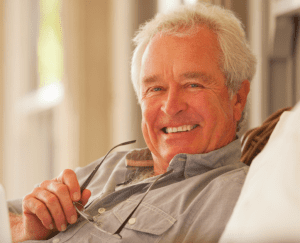 Traditional dentures or perhaps a dental bridge come with very specific challenges. In case you have these devices in your mouth, you will know all about them. It might be time to consult a dental implant dentist if these appliances slip out of place at the least opportune times. Consider the approaches below to find out if it time to consult a cosmetic dentist.
Call our Jarrettsville dental office today at 410-692-6132
Presently, dental implants are really the one recognized dental restoration procedure proven to not only retain bone but to stimulate natural bone growth as well. As they can either slide out of position or even fall out of your mouth completely, traditional dentures often make it impede correct pronunciation and clear speaking. Dental implants won't fall out this way because they are fixed in your mouth.
Maintenance practices for dentures are hard compared to dental implants. Keeping your implants clean and hygienic involves the same routines and practices you use to keep your natural teeth clean and hygienic. Your dentist can add more care practices that you need to perform to maintain your implants.
If you have your teeth pulled out, as people used to do before the technology of implants was introduced, it can affect your confidence and your health. Being ashamed of your smile because of a missing tooth, can have an effect on your self-confidence as well. You may become withdrawn because you think you look terrible. In fact, fixing the gap left after a tooth is lost is a small procedure. These dental issues can be solved by dental implants installation which will make you have the same healthy appearance and confidence you had.
Dental implants not only give the impression of a healthy, full set of natural teeth whenever you open your mouth but also can fix many other subtle facial imperfections. Tooth loss can cause wrinkles and sagging facial features, but implants can assist reverse these effects. Your face shape can remain familiar and last longer with dental implants. Possessing a captivating and pearly white smile also helps your looks.
The structural bases of the implants were specifically designed to agree with the natural complexities of the human body. These rods bond along with your jawbone and manufacture a permanent association that ideally grows stronger over time. Artificial teeth perform, and look like original teeth when they're anchored by these rods.
Dental inserts are amongst the most quality solution for someone whether missing one tooth or several teeth. The advantages listed here are just a few as they have many benefits compared to other means of replacing lost teeth. It's normal to think of implants are lesser than your natural teeth, but dental implants tend to be stronger. Since they're produced using high caliber, sturdy materials, you won't need to stress over building up a cavity in your embedded tooth.
Call our Jarrettsville dental office today at 410-692-6132