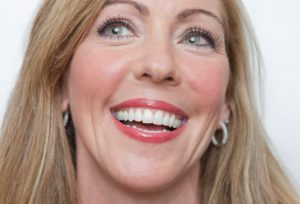 Sometimes, your routine dental checkup may lead to your dentist suggesting a visit to the oral surgeon. Don't worry — there's nothing unusual about being referred to an oral surgeon. Some of the procedures performed by oral surgeons are relatively minor and don't mean you have a serious condition. These methods should help you become more confident in your decision to undergo oral surgery.
Call our Jarrettsville dental office today at 410-692-6132
A surgical treatment is not always about having something removed from your body. For instance, oral surgery not only removes teeth, bone, and gum but additionally replaces them if they're lost. Many people find it a necessity to use another appliance or device to replace a lost tooth. However, leaving a section of your mouth without any tooth anchoring it can lead to the loss of bone.
A visit to the dentist will help to assess and check for infections in your mouth. You can very easily develop an infection in a decayed tooth. Tooth extraction is definitely the best way to deal with such conditions, otherwise the tooth might get infected and most likely spread to nearby teeth. In order to fully eliminate the infection, having dental surgery in the form of a tooth removal is definitely the most efficient treatment.
The field of oral surgery is one which deals with a broad range of problems, injuries and deformities affecting the jaw and mouth. Oral surgeons specialize in surgical procedures on both the soft and hard tissues of the face. Oral surgery is effective in a significant way when it involves resolving cosmetic and restoratove problems. Tooth extraction, the most common form of oral surgery, is undergone by thousands annually.
Before undergoing an oral surgery, your dentist should have a very strong reason to have it. An operation is always risky, and may only be suggested if it is really the only possibility of the patient's condition being addressed. Of course, having oral surgery done does offer its own benefits and we'll help you stay informed.
Bone loss is a major concern for those who have lost their teeth. The integrity of your jaw bone is critical for supporting your face. But if there isn't enough bone to support a dental implant, a process called a bone graft can assist you. During a bone graft, your surgeon will splice a tiny portion of healthy bone from elsewhere in your jaw, and then they will place it in the section that requires more bone.
Oral surgery is often a very wise investment, whether or not it was something originally a part of your plans. It's recommended as a part of general and restorative dentistry. People are sometimes so anxious about the idea of oral surgery that they ignore the number of benefits it provides. An oral surgeon can keep what might be a relatively minor problem today from becoming a serious problem in the future.
Call our Jarrettsville dental office today at 410-692-6132