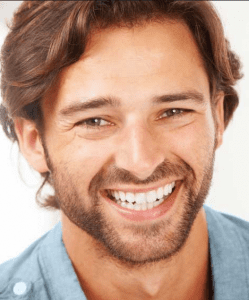 Cosmetic dentistry treatments may help correct dull or crooked teeth. With cosmetic dentistry, that smile you have always dreamed of having needn't be a dream any longer. Dentists who have specialized in cosmetic dentistry have studied the advanced technology of fixing smiles, whatever their problems. When you have a chipped tooth or a smile you would like repaired, there's no time like the present.
Call our Jarrettsville dental office today at 410-692-6132
Having teeth whitened and other cosmetic surgeries or treatments have a lot of benefits, which can be why they've become so commonplace. There are many different treatments available to solve your dental issues. If you were not born with a great smile, your cosmetic dentist will help you to have one.
To make your smile beautiful, cosmetic dentists offer many options. Inlays and outlays will protect sensitive or damaged teeth, while a teeth whitening treatment will brighten dull teeth. Cracked or chipped teeth need never be a problem again with the use of composite bonding or dental veneers. Dental implants can be inserted into your smile to replace missing teeth, or your dentist can create a comprehensive plan to fix several dental issues at the same time.
Thanks to new technologies, the vast majority of cosmetic procedures are at the moment entirely pain-free. These procedures also take only one or two visits to your dentist to be completed. Patients no longer fear because the treatments are not long and are not painful. This is of great importance to those people who requires more than one treatment.
When you have a chipped tooth affecting your smile and you really want to see improvements, composite bonding is really the best solution for you. Using a malleable material, your dentist can replace the damaged part of your tooth. It is then adjusted to fit the form of the harmed tooth and solidified. This simple process can dramatically change a person's smile, simply by repairing a damaged tooth.
In the world of cosmetic dentistry, there're many ways you could have a brighter and beautiful smile. If you are concerned about dull or sensitive teeth, whitening or protective procedures certainly are a simple solution. Veneers and composite bonding are used to fix chipped or cracked teeth. If you do not have a tooth or several of them, they can be replaced using dental implants.
For anyone who wishes to repair his or her damaged teeth, cosmetic dentistry can be an ideal solution. Most processes are effortless and do not require a great deal of arrangements. Many dentists now offer financing options if you're concerned about the cost of a treatment up front. This really allows you to pay off your treatment in affordable monthly payments. There isn't a need for sacrifice when it comes to getting your desired look.
Call our Jarrettsville dental office today at 410-692-6132