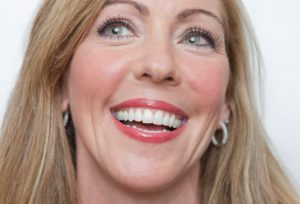 When a patient is asked to see an oral surgeon after a routine checkup with their dentist, they'll often feel afraid. But, being required to see an oral surgeon should not be a terrifying experience. You don't need to have a life threatening disease to be asked to see an oral surgeon. Techniques listed below may help you understand why seeing an oral surgeon is of benefit.
Call our Jarrettsville dental office today at 410-692-6132
Those who certainly have lost teeth in the past often need to contend with further bone deterioration. Enough bone in the jaw to support a dental implant is a must if you encounter such an issue. If there isn't enough bone in the jaw, it is possible that you require a bone graft procedure. Bone is grafted from elsewhere in your mouth in order to successfully complete a dental implant, if you're suffering from bone loss.
Tooth infection is often neglected by people until they can no longer ignore it. Teeth can become permanently damaged if they become infected, and infection is brought on by tooth decay. The damaged tooth ought to be extracted in order to prevent the adjacent healthy teeth from decaying as well. Tooth extraction is a common oral surgery procedure that can stop the infection from spreading.
The practice of oral surgery includes many conditions, injuries, and deformities related to the jaw and mouth. Problems in the face, both with the soft and the hard tissues, fall into the expertise of an oral surgeon. Oral surgery is astoundingly successful most times as it relates to repairing cosmetic and restorative issues. One common form of oral surgery is tooth extraction which can be common to many people.
When individuals think about oral surgery, they usually suspect that it involves removing teeth — but this just isn't always true. Having your removed teeth replaced is also a part of oral surgery. Some people do not think it's necessary to replace lost teeth with another appliance or device. However, this can cause the loss of bone in the area of your mouth where there is no longer a tooth anchoring it.
Your dentist will not recommend that you see an oral surgeon if there's no good reason to do so. Surgeries are only opted for when there's no other way and the only healing chance of the patient. Each treatment has advantages and disadvantages, so having the right information can help you make a great decision.
Research reveals that it is fairly commonplace for people who definitely have lost a tooth to decide never to replace it. This can amount to bone reduction in a particular territory of the mouth. With a missing tooth, the bone stops all new growth and continues to deteriorate. An excellent option to halt bone loss is to have a dental implant.
Call our Jarrettsville dental office today at 410-692-6132