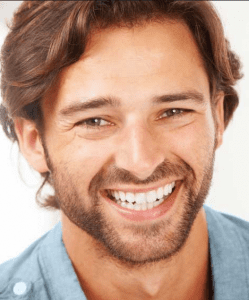 If you either have dull or crooked teeth, cosmetic dentistry is really the solution you need. They're used by many people in order to get the beautiful and white smiles they've always wanted. Advancement of technology in cosmetic dentistry has enabled dentists fix different kind of smiles. Chipped teeth and crooked smiles are no longer something you have to live with.
Call our Jarrettsville dental office today at 410-692-6132
Cosmetic dentistry could possibly be your ticket to achieving the smile you have always dreamed of. Most cosmetic dental procedures can be completed quickly and cause little to no pain. While cosmetic dental treatments could seem expensive at first, many dentists are happy to offer you terms, whereby you could pay off your treatments on a monthly basis. You needn't break the bank to ascertain restorative dental care.
Your perfect smile is but one of the goals of cosmetic dentistry. In fact, cosmetic dentistry can address all types of issues with the shape and balance of the entire face. If making your face more symmetrical is of concern to you, this can be achieved with cosmetic surgery. A lot of men and women who actively participate in sport benefits from the cosmetic dental specialists by getting treatment for the joint and bone pain.
Recent advancements in technology allow your local dentist to deal with most cosmetic treatments without causing you pain. Speed and efficiency is another of the goals, thanks to the technological developments of the specialization. This resolves the common complaint of long treatment plans and high costs. If a person wants more than one treatment, this can be of benefit to the patient.
The number of advantages that cosmetic dental treatments offer patients is what makes them popular. Many treatments are available to help construct that perfect smile. Thanks to your cosmetic dentist you don't need to worry if you were not born with a perfect smile.
Countless patients have visited a cosmetic dentist in search of an ideal smile. These procedures can be performed quickly and painlessly. Many cosmetic dentists even offer a payment plan for those who cannot pay for their treatment up-front. You won't have to sacrifice something else crucial to you in order to realize your smile.
Lots of oral surgery is pain free including, veneers, teeth whitening, and root canals. The knowledge of painless treatments provide comfort to the patient. You could always sit down and talk to your dentist just before making any decisions. During the discussion with your dentist, you will realize the treatments are painless and better compared to braces and other treatments.
Call our Jarrettsville dental office today at 410-692-6132