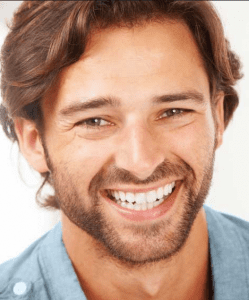 Cosmetic dentistry can address your chipped or crooked teeth. Everyone dreams of having a beautiful smile with even teeth. Cosmetic dentistry may very well be the answer for you. Technology has been advanced in the cosmetic dentistry sector, giving dentists many more ways to fix different smiles. This is certainly the best time to have your chipped tooth repaired and get a brighter smile.
Call our Jarrettsville dental office today at 410-692-6132
When you have a chipped tooth and you want to see improvements in your smile, composite bonding is really the best solution for you. This process involves inserting a special material that looks like your natural enamel into the mouth. And then, it's commonly molded and reshaped to fit into your damaged tooth. With this innovative procedure, damaged teeth can easily be fixed without the use of full veneers.
Root canals, veneers, and bleaching treatments are surprisingly painless and quick. Knowing that there's less pain involved than they imagined might help a nervous patient finally get to the dentist. You could have a session with your dentist before the treatment. During the discussion you will get to understand the process is painless and it's much better than the braces and also other treatment.
An individual can obtain the smile they've always wanted through cosmetic dentistry treatments. A simple discussion is all it will take to begin your journey to a beautiful smile. If paying for your treatments is a challenge, look for a cosmetic dentist who offers financing, with affordable monthly payments. This could mean you could pay for the treatment without having to make heavy sacrifices.
Believe it or not, cosmetic dentistry improves more than just your smile. Procedures like dental veneers and implants can even change the whole look and structure of your face. You could also benefit from these procedures because they make your face more symmetrical and helps in improving your general health. Many men and ladies who live active lifestyles visit restorative dental pros to treat repeating joint and bone agony.
Almost all cosmetic dental treatments done at your dentist's office are painless due to the technology which have been advanced. Cosmetic dental treatments can be completed in an one or two sessions. Patients who feel uncomfortable in the dentist's chair can relax knowing their treatment will probably be comfortable and simple. And if you do need another treatment, you need to remember that whatever happens, it won't hurt you.
Cosmetic dentistry permits individuals to possess the smile that they've continually longed for however didn't believe was attainable. Dentists can now complete these painless procedures in merely a few appointments. Just in case you are worried about your finances, do not be: most dental offices will have various kinds of payment plans to help you reach your dream smile. Anyone who wants cosmetic dentistry today can have it done without emptying out his or her accounts.
Call our Jarrettsville dental office today at 410-692-6132