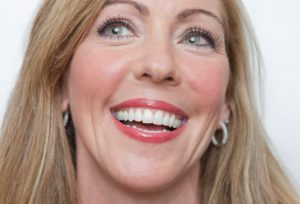 Once your dentist refers you to an oral surgeon, you may start experiencing fear and anxiety. Never panic when you are asked to see an oral surgeon because maybe the problem you have might not be necessarily serious or challenging to treat. It is simply your dentist's method of ensuring you receive the very best care, and smile, possible. Below are a few practical guidelines to assist you through the decision making process.
Call our Jarrettsville dental office today at 410-692-6132
Despite being urged not to, many patients will delay treatment for seemingly small dental issues, but this can lead to a much worse condition as time passes. 90% of men and women in the world develop wisdom teeth in their early adulthood. It's fairly commonplace for at least one wisdom tooth to become impacted. Impacted teeth are at higher risk of becoming infected than normal teeth.
According to researchers, most people do not think that missing teeth need to be replaced. Unfortunately, if missing teeth are left untreated, it can cause dangerous bone loss problems. And once deterioration begins and there is nothing to stimulate new growth, the bone loss will continue. Dental implants, which fit into the gap caused by tooth loss, are a perfect treatment to stop bone loss.
The right dental surgeon will ensure your procedure is as pain-free and comfortable as possible. It's crucial to feel in control of your health, and doing the research to find the right dentist can provide you with that power. Because oral surgery has many different specialties, you need to find a dentist who may have the training and experience necessary to treat your particular condition.
They maybe encountering something serious such as presence of cyst in the jaw or perhaps a conventional dental implant. The conditions that an oral surgeon is trained to deal with are diverse and complex. You might be having a severe illness or perhaps a condition that's affecting your face, jaw or neck and all you need is a session with an oral surgeon. You might find the term 'oral surgery' confusing, but you shouldn't as it is a legitimate branch of dentistry which can address facial deformities, diseases, injuries and conditions.
You should have good general health if you need to undergo oral surgery. You will most likely need to have an anesthetic for the operation. Your dentist will explain what kind of aftercare you need to do in order to have an optimal recovery with the very best overall results. More so, you should choose the right dentist to really solve your oral problems.
Dental appointments have the added advantage of being in a position to check for infections. Tooth decay will cause infection and quite possibly tooth damage. If the infection is quite far gone, tooth extraction is really the only real solution to prevent the infection from spreading to more teeth. By far the most effective way of treating dental infection is by removing the tooth which can be decayed, completely.
Call our Jarrettsville dental office today at 410-692-6132