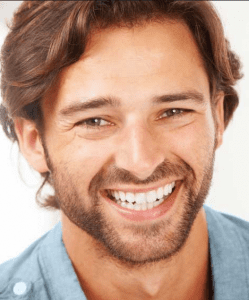 Cosmetic dentistry can be the solution you've always hoped for if you have a misaligned or discolored smile. That beautiful smile you have always dreamed of can be made possible with cosmetic dentistry. Cosmetic dentists can fix nearly any kind of smile, these days, thanks to modern technology. And that's why this is really the best time to get your dull tooth repaired and your smile fixed.
Call our Jarrettsville dental office today at 410-692-6132
Cosmetic procedures can present you with the smile you wish you had without breaking the bank. The procedures are largely painless and take very little time. Many dentists have also made such procedures easily affordable by giving financing plans that include monthly payments. Don't rule out cosmetic dentistry for fear that it's out of your financial reach.
Root canal treatments, veneer and teeth whitening are a few of the cosmetic dental treatments which are painless. Knowing this can help you save from being worried about your appointment. Your dentist will also talk to you about any treatments ahead of time. As your dentist will advise you, the very best part of any cosmetic dental treatments is that they are quick and painless.
Being born with crooked teeth no longer means having to wear unsightly and uncomfortable braces for a couple of years. Today, you can be fitted with painless and good looking porcelain veneers. A talented dentist can fill gaps, straighten teeth, and even smooth an uneven smile with the use of these veneers.
Today, you have many options when it involves cosmetic dentistry, a field designed to make your smile beautiful and healthy. If your teeth are looking dull, your dentist can perform a teeth whitening treatment to brighten them up. If you are suffering from a cracked or chipped tooth, a specialist can use composite bonding or veneers to create an ideal smile. Even missing teeth can be seamlessly replaced by dental implants, and multiple corrections can give your smile the equivalent of a beauty makeover.
A quick way to improve your smile is with cosmetic dentistry as most procedures can be finished in just one or two appointments. If you had crooked teeth, you used to need to wear ugly and uncomfortable metal braces for up to two years to fix them. However, today, there is a fast and easier way of repairing such teeth with porcelain veneers. When installed, porcelain veneers look fantastic and you won't shed a tear in the process.
When you have decently straight teeth, you could have never considered cosmetic dentistry as something for you. Because your jaw structure plays such a large role in your general facial structure, it can also improve the overall balance of your face. This will help improve your general appearance and health. Specialists in cosmetic dentistry also treat many women and men who participate actively on sports to treat their recurring bone and joint pain.
Call our Jarrettsville dental office today at 410-692-6132