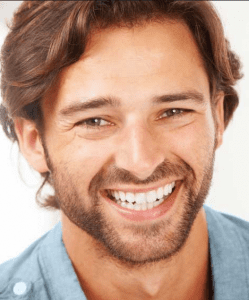 If you've always planned to do something about crooked or discolored teeth, cosmetic dentistry could be the answer to your problems. In order to get brilliant smiles, many people have taken it upon themselves to seek out cosmetic dentistry. Dentists can now fix all types of cosmetic dental issues, thanks to recent creative processes in the field. Now is certainly the time to get that chipped tooth repaired and have your smile looking as good as new.
Call our Jarrettsville dental office today at 410-692-6132
Cosmetic dentistry can provide you with the perfect smile through many different methods. Teeth whitening, inlays, and outlays are simple procedures that lighten and protect your teeth. You can salvage cracked or chipped teeth by making use of composite bonding and veneers. Dental implants can be used to replace broken or missing teeth, giving you the smile you always wanted.
Many treatments under cosmetic dentistry are painless like root canal treatments, veneers and teeth whitening. Patients with anxiety brought on by the dentist will probably be put at ease with this knowledge. With your dentist, you can have a short discussion on the treatment before the actual procedures. You will learn that these procedures are much better alternatives than braces and also other treatments.
The majority of dental treatments are currently painless thanks to the advancement of technology. These cosmetic dental treatments can be done in one or two sessions. The fact that the patient no longer needs to go through painful and lengthy treatments eases them. This is of great importance especially if a patient requires more than one treatment.
One easy way to see improvements on your chipped tooth that's affecting your smile is by having composite bonding. This involves using a bonding material inserted into the teeth that may appear like real teeth. It is then reshaped in a method that fits the damaged tooth in the mouth. The composite bonding process works on teeth that have been damaged by decay as well as teeth that have been accidentally chipped or cracked.
Braces were the only solution for you, if you had a tendency to have crooked teeth, in the past. They were ugly and uncomfortable and often were part of a young teenager's life for up to two years. Today, there's an option of porcelain veneers which are painless and good looking. Moreover, dentists can use veneers to shave down protruding or crooked teeth as well as closing any unsightly gaps.
Your smile can be beautified and made perfect in a whole range of ways, thanks to cosmetic dentistry. Procedures that will assist in whitening and protecting your teeth include inlays and outlays as well as tooth whitening. When you have cracked or chipped teeth, composite bonding and dental veneers can be used in repairing them. Even gaps from missing teeth can be repaired with custom-fitted dental implants.
Call our Jarrettsville dental office today at 410-692-6132