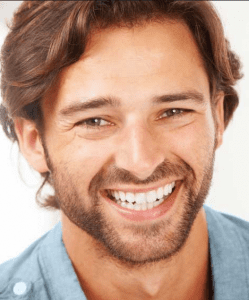 Your dentist can explain how cosmetic dentistry can fix your dull or crooked teeth. Most people have benefited from cosmetic dentistry since it has made them get a beautiful and whiter smile they always dreamed of. Rapid advances in technology enable cosmetic dentists to correct problems that once might have been too expensive to correct, if they might be corrected at all. If you've ever hoped to fix that nagging chipped tooth or rehabilitate your smile, now is really the time to schedule a cosmetic dentistry procedure.
Call our Jarrettsville dental office today at 410-692-6132
Cosmetic dentistry is so popular because they offer the patients many options. There really are a lot of types of remedies accessible that will assist you in acquiring a flawless smile. If you were not born with a great smile, cosmetic dentistry can create one for you.
If you're looking for a brand-new, beautiful smile, cosmetic dentists offer many procedures that can make that dream come true. Processes including teeth whitening and inlays and outlays can assist in protecting and whitening your teeth. If you have cracked or chipped teeth, you should consider composite bonding or dental veneers. You could replace missing teeth with dental implants or get a complete smile makeover.
When you have a chipped tooth that is affecting your smile, composite bonding is undoubtedly an easy way to dramatically improve it. With composite bonding, a material that behaves like your natural enamel is placed in the affected tooth. Then, it's molded and hardened to fit the shape of the damaged tooth. They can even fix teeth that have been damaged by decay that has occurred over time.
Cosmetic dentistry is a field that offers many opportunities to make your smile beautiful and healthy. Simple whitening procedures and inlays and outlays help beautify and protect your teeth. Dental veneers and composite bonding can fix your cracked and chipped teeth. Even teeth that are completely missing can be fixed with professional dental implants.
There're more benefits to cosmetic dentistry than fixing your smile. In fact, having straight, even teeth might help the overall shape and symmetry of your face. Some procedures help correct facial symmetry, which has benefits to your health. Athletes frequently experience trauma to their mouth or jaw that can mess up their facial balance, but a cosmetic dentist can easily treat these problems as well.
In the not-too-distant past, anyone with crooked teeth had to wear ugly, painful metal braces for up to two years to have them fixed. Porcelain veneers are now being used as they're painless and great looking. Your dentist can now use these to correct gaps and align protruding teeth.
Call our Jarrettsville dental office today at 410-692-6132