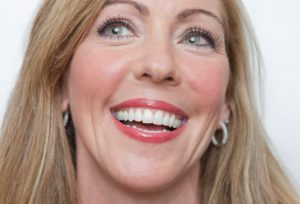 During your normal session with your dentist, you maybe referred to an oral surgeon and anxiety and fear may start creeping up. Do not panic when you're asked to see an oral surgeon because it doesn't necessarily mean you have something serious to treat. It may mean you need specialized treatment from a particular surgeon who can take care of complex dental problems. As you make a decision about your oral surgery needs, take the strategies below into consideration.
Call our Jarrettsville dental office today at 410-692-6132
When people think of surgery, they often imagine something being removed, but this is often not the case. When it's about oral surgery, the replacing of removed or lost teeth can also be incorporated. Some folks have no clue if a lost teeth can be replaced while others don't see the necessity of replacing it with another appliance or device. Failing to address a lost tooth can lead to loss of bone where that tooth was supposed to be.
According to the latest research, most people do not think they need to treat tooth loss. This might lead to losses of crucial bone in your mouth. Since there is nothing to stimulate growth, it can continue declining. One best way to end all of this is by having dental implants that might help to stop bone loss.
The primary thing to remember when you're thinking of approaching an oral surgeon for treatment, is to choose the very best professional for the job. It may seem overwhelming, but getting the right dentist is a big part of improving your oral health. Oral surgery has many specialities, so make certain that you select a dentist who is both trained and experienced in the procedure that you need.
Oral surgery covers a number of injuries, conditions, and deformities that are related to the jaw and mouth. Oral surgeons are experienced in treating the entire face, from skin to bone. Oral surgery is a great option for cosmetic or restorative dental conditions. Every year, thousands of patients undergo a tooth extraction, one of the most popular types of oral surgery.
Each time a person has been missing some teeth for awhile, they are at risk for the common problem of bone loss. The primary thing, if you are having a dental implant, is that you have sufficient bone in your jaw to support the procedure. You may need to get a bone graft to move healthy bone from one area of your body to another. The surgeon will take a small section of bone from a healthy area of the jaw and place it in the area that needs the graft.
Call our Jarrettsville dental office today at 410-692-6132