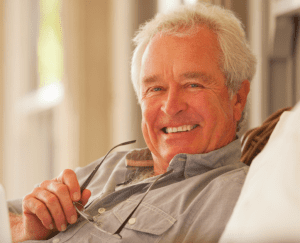 Dentures and dental bridges can be a real pain to take care of with multiple maintenance requirements, but you don't need to handle them forever. These appliances can fall off at the least expected time and that will be the very best moment to consult a dental implant dentist. Below are a few general rules of why working with a dental implant is beneficial.
Call our Jarrettsville dental office today at 410-692-6132
The advantages of dental implants over traditional dentures are significant. No traditional form of tooth replacement looks as good and as natural as a dental implant. The stability, permanence and strength of dental implants cannot be understated. Because they are not at risk of falling out, getting misaligned, or marring how you appear, you can have more confidence when you have implants than you can have with dentures.
Dental implants are made of neutral metal rod that do not interfere or cause complications to the human body. These rods bond along with your jawbone and produce a permanent connection that certainly becomes more anchored as time goes on. After bonding, they perform and look like your natural teeth in the mouth.
As the patient, you should understand that implants may need adjustments over time. A highly skilled dentist can perform these minor maintenance procedures easily. Installed implants can last for the rest of your life if you follow the care requirements given by your dentist. For sure, this can be a permanent solution to your tooth loss.
Dental implants looks like beautiful natural teeth and also they assist in improving your looks. Dental implants will save you from the unwelcome sagginess you see in old folks' faces, which can be a side-effect of the aging process brought on by tooth loss rather than aging skin. Effectively placed dental implants will keep your face appearing young and full longer in life. When you have a whiter, brighter and winning smile, your looks becomes better too.
When it's about matters of health, losing teeth is a serious issue and even a worse problem to from a confidence standpoint. If you can't smile like you used to, because some of your teeth are missing, your whole attitude to life will change. You start experiencing loneliness and isolation because you can not be comfortable in social settings. The implementation of dental implants can bring back your self-confidence and improve your looks instantaneously.
Modern implants are strong and also flexible enough to be comfortable. Your dental implant dentist can use this new technology to replace a single tooth, a row of teeth, or even all of your natural teeth. If you're only replacing a tooth, dentists make use of a painless procedure to put in a mini implant. Implants can even help your traditional dentures to work even better.
Call our Jarrettsville dental office today at 410-692-6132