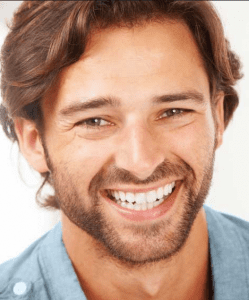 Cosmetic dentistry can alleviate the issues of dull or crooked teeth. Cosmetic dentistry has become a popular approach for many people to correct their smiles. Dentists can now fix all kinds of cosmetic issues, thanks to many advances in dental technology. Advances in cosmetic dental technology make this the ideal time to get your dental problems fixed.
Call our Jarrettsville dental office today at 410-692-6132
Many cosmetic dental procedures, like root canal treatments, veneers, and teeth whitening, are pain-free. Despite this, it is completely normal for a patient to experience fear or anxiety leading up to their appointment. You can have a discussion with your dentist in advance on the treatment. The more you find out about alternatives to braces and other treatments will only help you make your decision more quickly.
Until recently, the only way to fix crooked or unevenly spaced teeth was to suffer the discomfort of braces for several months. However today things have advanced and you can be fitted with porcelain veneers that are painless and great looking. These generally are commonly used by your dentist to cut down protruding or misaligned teeth and correct any gaps.
When you have a chipped tooth that is marring your smile, have composite bonding done and the improvement will amaze you. A cosmetic dentist will make use of a synthetic material mimicking your tooth's natural enamel. It's then molded in a shape that can fit and harden the tooth that has been damaged. This procedure has the power to reshape a tooth that has been broken or harmed by decay.
Cosmetic dentistry treatments are well known to people because they offer patients with many advantages. Today, there're many kinds of treatments that can assist you have a smile that you thought was impossible. No one is born with a perfect smile, but with the help of a dental professional you could achieve the beautiful, confident look you desire.
Cosmetic dentistry can fix more than just your teeth and smile. You can also change the structure and appearance of your entire face. The procedure does not only make your face look more symmetrical but additionally improves your general health. People who perform different types of physical activities like sports will often see dental specialists in order to assist treat any joint or bone pains that they might be experiencing.
Dentistry today offers multiple techniques to improve your oral health. Tooth whitening, inlays and outlays are some of processes that does whitening and protecting to your teeth. Ways you could repair cracked or chipped teeth include using composite bonding and dental veneers. If you are fully missing a tooth or a few teeth, these can be replaced through dental implant tactics.
Call our Jarrettsville dental office today at 410-692-6132