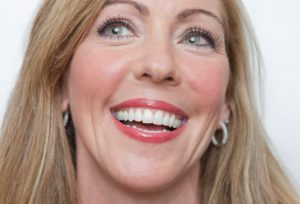 Being referred to an oral surgeon by your dentist can be an intimidating and worrisome experience for some people. A suggestion to visit an oral surgeon should not cause you to be alarmed. Not every case an oral surgeon sees is a serious or challenging one. A consultation with an oral surgeon can change your life for good and this is why.
Call our Jarrettsville dental office today at 410-692-6132
Choosing the right dentist is critical if you need oral surgery on your teeth. Your oral health ought to be in the hands of the very best specialist you can find. There're several specialties within dentistry, so select a dentist that has experience with your type of treatment.
Oral surgery doesn't just involve extracting teeth, it can also address conditions in the mouth, jaw, and surrounding facial structures. An oral surgeon is a dentist who specifically deals with surgical procedures that treat issues in both the soft and hard tissues of the face. An oral surgeon is a highly specialized dentist who can resolve problems relating to cosmetic and restorative needs. Having a tooth extracted, or pulled, is really the most common type of oral surgery in the world.
They can also help in checking for the infections which can be contained in the mouth. Tooth damage is caused by infection, and infection is most often caused by tooth decay. In such situations, the very best way to really solve the problem is by having the tooth extracted as the infection may spread to the surrounding teeth. This is certainly an example of oral surgery, widely regarded as the very best way to treat an infection completely.
Infection is a significant problem that's often overlooked. Infection often results from tooth decay and can permanently damage your teeth. It's often suggested to extract a decayed tooth to prevent an infection which can spread to the surrounding teeth. Extracting decaying teeth is an effective type of oral surgery that can completely eradicate the infection and stop it from spreading.
It's unheard of that a dentist will suggest that you receive an oral surgery without just cause. Surgeries are done most of the time when there is no other way and it is really the only way a patient can heal. This treatment comes with its own benefits and helps you make the right decision.
The oral surgeon is skilled enough to handle anything from an ordinary dental implant to a jaw that has a cyst in it. An oral surgeon deals with many conditions with expertise. Even conditions affecting the face or neck may be treatable by an experienced oral surgeon. Oral surgery can describe any number of treatments to fix an even larger number of ailments.
Call our Jarrettsville dental office today at 410-692-6132