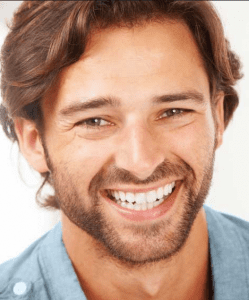 Cosmetic dentistry can be a solution for you if you have dull or crooked teeth. Many people have cosmetic dentistry done to fulfill their dreams of bright, white smiles. With advanced technology in this industry, dentists can now fix a wide variety of issues related to your smile. When you have a chipped tooth or something else you're self-conscious of, now is possibly the time to seek help for it.
Call our Jarrettsville dental office today at 410-692-6132
There're a variety of options offered by the current world of cosmetics to make your smile beautiful. Whitening your teeth and other simple procedures like inlays and outlays can help protect your teeth. Composite bonding can repair teeth with small cracks in them, and veneers are an increasingly popular way to fix imperfect teeth. Missing teeth that have left gaps in your smile can be filled using dental implants.
Many cosmetic dentistry patients are amazed at the improvement resulting from composite bonding of chipped or cracked teeth. In the process of composite bonding a special material that resembles your natural enamel is inserted into the tooth. To fit the shape of the damaged tooth, it's molded then hardened. If your tooth is chipped or damaged because of decay, then this procedure can completely reshape it.
There are many solutions to fixing your smile that can be offered by cosmetic dentists. Your teeth can be whitened and protected with teeth whitening, inlays and outlays. Damaged teeth, with chips or visible cracks, can be mended or replaced to appear like new. Even if you have missing teeth or your smile has several compounding issues, dental implants and also other comprehensive procedures can correct almost any flaw in your smile.
While improving your smile is one of the loveliest byproducts of cosmetic dentistry, it's not all that this field is about. However, fixing the alignment of your jaw and teeth can actually change your whole face. Your face can be made to be more symmetrical with the correct kind of cosmetic dentistry, and your general health can also be affected for the good. People who're active in sports consult cosmetic dental specialists to treat their recurring joint and bone pain.
You will benefit a lot after undergoing cosmetic dental treatments, that are very popular. This is because convenience and variety of these treatments can fix almost any patient's issue. Thanks to modern day dentistry, you could have a gorgeous grin without needing the perfect genes.
Thanks to developments in technology, most cosmetic dental procedures are now practically painless. These innovative procedures usually require one or two visits to your dentist. The horror of a painful or even a lengthy dental appointment is truly a thing of the past and you needn't fear your dentist as your parents did. This is of great importance to those patients who require more than one treatment.
Call our Jarrettsville dental office today at 410-692-6132