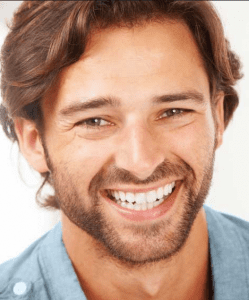 For those people with dull or crooked teeth, cosmetic dentistry offers solution for you. Lots of patients, including everyday people and celebrities, have used cosmetic dentistry to improve their smile. Dentists can now use advanced technology to fix a whole range of problem smiles. Today is the greatest time to get your teeth fixed and have a smile you can be proud of.
Call our Jarrettsville dental office today at 410-692-6132
If you have a chipped tooth affecting your smile, composite bonding is a simple way to see dramatic improvement. Composite bonding involves a process where a material that has a similar composition to your natural enamel is filled into what is left your natural tooth. It is then designed in a way that fits the shape of the damaged tooth. This procedure can fix and reshape your chipped or damaged teeth.
Many people think cosmetic dentists only improve your teeth. By fixing your teeth or jaw, your entire facial structure will improve. The treatments improves your overall health and makes your face more symmetrical. Many cosmetic dentists also treat athletes whose jaw or mouth experienced some kind of injury during their sport.
The elimination of pain in cosmetic dental treatments has been one of the most vital byproducts of the developing technology. Moreover, these procedures now take only one or two visits for your dentist to complete. This can put a patient at ease since they do not need to be fearful of a painful or lengthy dental treatment. This is of great importance to a person who needs more than one session with a dentist.
The dental industry has developed countless cosmetic procedures to give their clients the very best smile possible. Inlays and outlays as well as tooth whitening are a few of the simple procedures that might help in protecting and whitening your teeth. Dental veneers are a popular solution that uses bonding to repair cracked or chipped teeth. Also replacing of the missing teeth can be done using dental implants.
In the past days, if you were unlucky to be born with misaligned teeth, you did wear painful and ugly braces for 12-25 months. Porcelain veneers can improve your smile without pain or suffering. With porcelain veneers, your dentist is in a position to correct gaps, shave down protrusions and generally make your teeth perfect.
Through the power of cosmetic dentistry, people who thought their dream smile was impossible are happily proven wrong. Most procedures don't require a lot of appointments and are painless. In the event you're perplexed with paying for your treatment upon first service, several dentist currently supply funding choices, permitting you to pay off your services via sensibly arranged payments. You don't need to yield your life reserve funds to pay for restorative dental proceedures.
Call our Jarrettsville dental office today at 410-692-6132