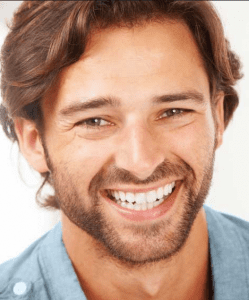 The best solutions to misaligned or stained teeth is within the specialization of cosmetic dentistry. Cosmetic dentistry has helped many people get great results and bright white smiles. Thanks to technological developments in the field of cosmetic dentistry, many smiles are fixable. This is really the best time to repair your smile and have your chipped or crooked tooth fixed.
Call our Jarrettsville dental office today at 410-692-6132
Thanks to technological advances, most cosmetic dentistry is currently painless. Cosmetic dental treatments are usually complete in only one or two visits to the office. There's no reason to fear the dentist anymore, thanks to painless and quick procedures. This is of great importance to a patient who requires more than one treatment.
When you have a chipped tooth, opt to have composite bonding done to address the problem. The bonding material looks so much like natural tooth enamel that the repair is undetectable. The material is then molded into a shape that fits the damaged tooth. This procedure can completely reshape your tooth if it has been chipped or damaged because of decay.
Cosmetic dentistry's bouquet of services can beautify your smile regardless of how extensive the problems with your teeth could be. Inlays, outlays, and teeth-whitening procedures can make your teeth whiter and keep them healthier. If you have cracked or chipped teeth, dentists can use veneers or composite bonding to make them whole again. And dental implants can be utilized to replace missing teeth.
It isn't only your smile that could improve if you go through a cosmetic dentistry treatment. It changes your face structure that helps in improving your facial appearance. Imperfections in the jaw can cause asymmetry in the mouth and rest of the face, which the dentist can address and fix. Active men and women who experience joint and bone pain can also find relief by visiting cosmetic dentists.
Cosmetic dentistry treatments are well known because they offer patients numerous advantages. The wide range of available treatments means patients will have all the assistance they need to get an excellent smile. If nature didn't provide you with a beautiful smile, a cosmetic dentist can.
Despite what some patients fear, cosmetic dentistry is actually very easy and painless in many cases. The process being pain free, patients aren't any longer afraid while visiting a dentist. You could discuss any procedure your dentist thinks you need to have done, with him or her in full, before the treatment begins. The procedures are painless and a quick alternative to braces and other treatments.
You could achieve an ideal, beautiful smile with cosmetic dentistry. You could get your teeth protected and whitened by simple procedures like teeth whitening and inlays and outlays. Composite bonding or dental veneers can be used to save your cracked or chipped teeth. With the development of permanent, easy-to-maintain dental implants, even missing teeth can be replaced in a single dental appointment.
Call our Jarrettsville dental office today at 410-692-6132