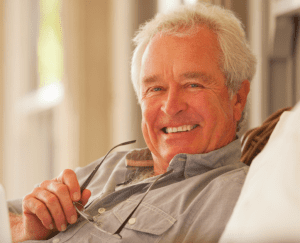 While dentures and dental bridges can disguise missing teeth, they come with their own sets of problems. Unfortunately, these devices are known to slip or cause discomfort for many patients, but many people are making the switch to dental implants. These are definitely the suggestions that can assist you in making the decision to come to a dental implant specialist.
Call our Jarrettsville dental office today at 410-692-6132
When you're considering dental implants, look for a dentist who performs them frequently and has a lot of experience with implants. The results delivered by a trained and well-practiced implant dentist will amaze you. Implants represent the very best in new dental technology, so make certain to find an experienced dentist who reads up on the latest innovative processes in this field. There're countless advantages to selecting a dentist who specializes in dental implants.
Implants do not cause any health complications, because they are placed on a metal rod designed to meld with the body. In fact, these rods make your jawbone stronger over time by creating a permanent connection with them. When the support of the artificial teeth are facilitated by these rods, they look and perform like your original natural teeth.
Unlike older alternatives, implants are now extremely flexible and versatile. If you need to replace a single tooth, a row of teeth, or even all of your natural teeth, your dental implant dentist can use this technology. When single teeth need to be replaced, these specialists use mini implants. You can also talk with your dentist about supporting your traditional dentures using implants.
Losing teeth can impact your confidence as well as your overall health. Without a smile you love, it's very challenging to have a great attitude. You start feeling less at ease in social settings, and in due course, you may cave into isolation and loneliness all due to your minor dental problems. A mouth full of healthy looking teeth — whether they're naturally health or implants — can do wonders for your confidence.
Dental implants are currently the only known dental restoration method that has been proven to not only preserve bone but also stimulate natural bone growth. Dentures can slip out of place and embarrass you by falling out. Since implants are permanent and act just as your natural teeth, this just isn't a problem.
Dental implants improves ones look since they look like beautiful natural teeth. Some sagginess in old people might not necessarily be because of aging but because of tooth loss and the side effect of aging process can be rectified by the use of implants. You will maintain the more common shape of your face longer with implants. Nothing is more beautiful than a glistening white smile.
Call our Jarrettsville dental office today at 410-692-6132